Check Out Macadoodles Discount Wall!
Find out more about some of the products you might see on the discount wall!This Week's Specials*Prices good for a limited time. Tax not included.  
For a complete list, visit Macadoodles on Facebook.  
https://www.facebook.com/MacadoodlesColumbia/videos/481820262687661

PICK OF THE WEEK  
Jack Daniel's Tennessee whiskey, 1.75L – $39.98

SPIRITS
American Anthem vodka, 750ml – $5.49 (save $9)American Anthem vodka, 1.75L  – $ 9.98 (save $9)Jose Cuervo 40th Anniversary tequila, 750ml – $15.98  Macadoodles Vodka, 1.75L – $9.98  
Western Son vodka – 1.75L – $14.98 (save $3)Jack Daniel's Tennessee whiskey, 750ml – $19.98

WINES 
Featured wine:Snoop Dog Cali red blend – $11.66  
This wine features strong black and blue fruits, candied fruits and toasty oak.Pair it with a grilled cheeseburger or pork chops. Brand new to the market! Paparuda pinot grigio – $7.98One Hope pinot noir – $9.98Bertrand Cote des Roses rosé – $15.48Cycles Gladiator cabernet – $8.98Conundrum white, 1L – $15.62JaM Cellars Butter chardonnay – $14.98Noble Vines 446 chardonnay – $7.9819 Crimes red blend – $7.98Woodbridge assorted varietals – $4.48Quenoc assorted varietals  – $5.82

Take an additional 10% off these prices when you buy at least sixbottles any day of the week. Take 15% off on Tuesdays!August 25 is Whiskey Sour Day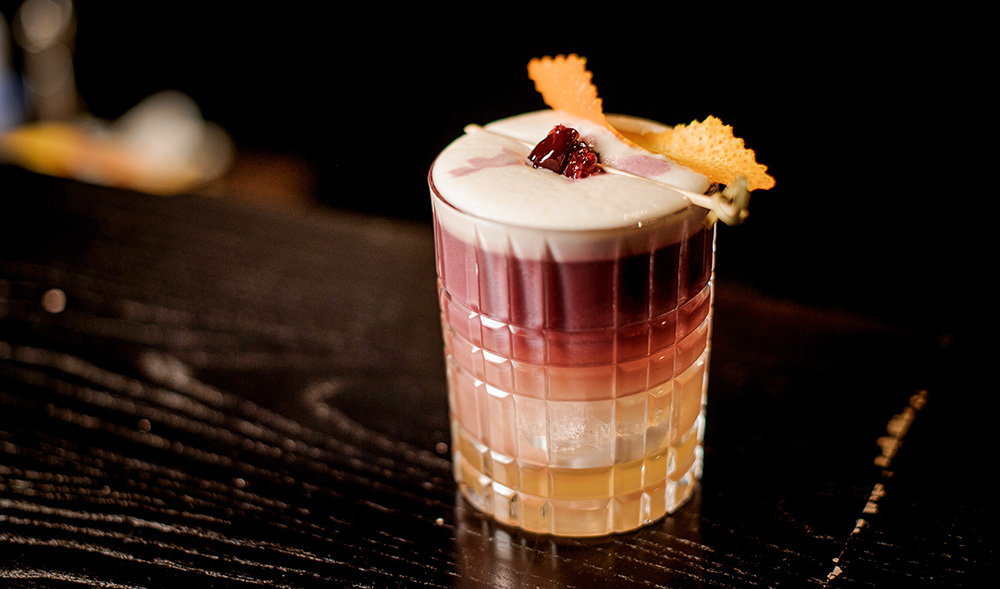 Celebrate Whiskey Sour Day with one of our favorite whiskey sour variations, the New York Sour. What makes this drink special is the addition of red wine. Shop with Macadoodles to find everything you'll need to make this yummy drink!  

Ingredients (yields 1):  
2 ounces rye whiskey or bourbon  
1 ounce fresh lemon juice  
3/4 ounce simple syrup  
1 egg white (optional)  
1/2 ounce red wine  

Instructions:1. Add all ingredients, except the wine, into a shaker with ice and combine.2. Strain into glass over fresh ice. 3. Slowly pour the wine over the back of a spoon so it floats on top of the drink.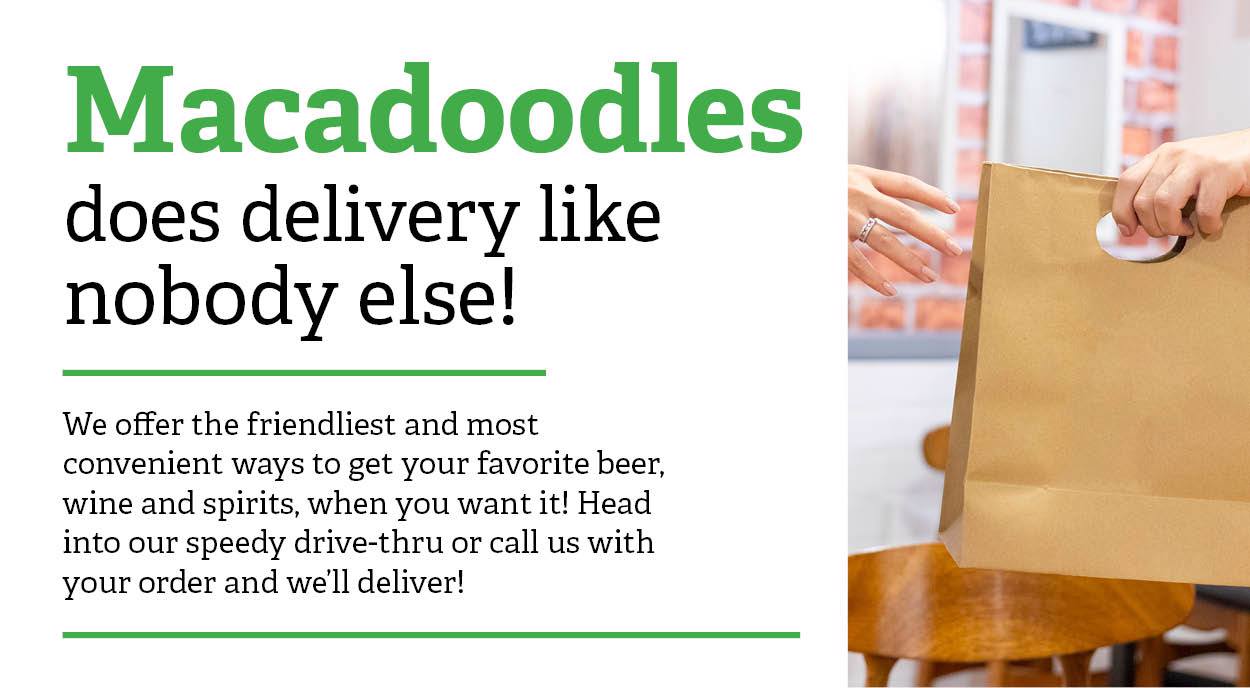 We want to know more about you and the products you love. Telling us about what you like will help us get you the best deals and access to new products.