*Prices good for a limited time. Tax not included.  
For a complete list, visit Macadoodles on Facebook.  

PICK OF THE WEEK
TX Texas Straight bourbon, 750ml – $33.98 (save $12)

SPIRITS
SKYY vodka, 1.75L – $19.98
Jameson Irish whiskey, 750ml – $22.98
TX Blended whiskey, 750ml – $25.98 (save $12)
Wild Turkey 101 whiskey, 1.75L – $39.98
Basil Hayden Kentucky bourbon, 750ml – $32.98 (save $11.00)
Jack Daniel's Tennessee whiskey, 750ml – $19.98
Jack Daniel's Tennessee whiskey, 1.75L – $39.98
Weston Sun vodka, 1.75L – $14.98 (save $5.00)
Maker's Mark, 750 ml – $23.98
Maker's Mark, 1.75L – $47.98 

WINES
Yellowtail assorted varietals, 1.5L – $7.98  
Cavit pinot grigio, 1.5L – $9.98  
Parducci pinot noir – $10.98  
Chateau Ste. Michelle chardonnay – $6.98  
La Crema Winery chardonnay – $17.98  
Gruet brut – $13.72  
Louis Martini cabernet – $15.88  
Conundrum red blend – $19.98  
Les Bourgeois concord – $4.97  
Clos du Bois chardonnay – $7.98  
Santa Cristina pinot grigio – $7.49 

FEATURED WINE:
Shannon Ridge petite sirah – $8.98
Explodes with every sip! Blackberry, blueberry, hints of cranberry. Pair this with a ribeye steak and roasted new potatoes in front of a nice fireplace. 
Take an additional 10% off these prices when you buy at least six bottles of wine any day of the week. Take 15% off on Tuesdays!
Besides having a HUGE selection of beer, spirits and fine wines, we also have a large inventory of cigars. Our Cigar Shoppe always has the best prices in town and we're always getting in new inventory. Talk to our knowledgeable staff about picking out the right cigar to go with your favorite spirits.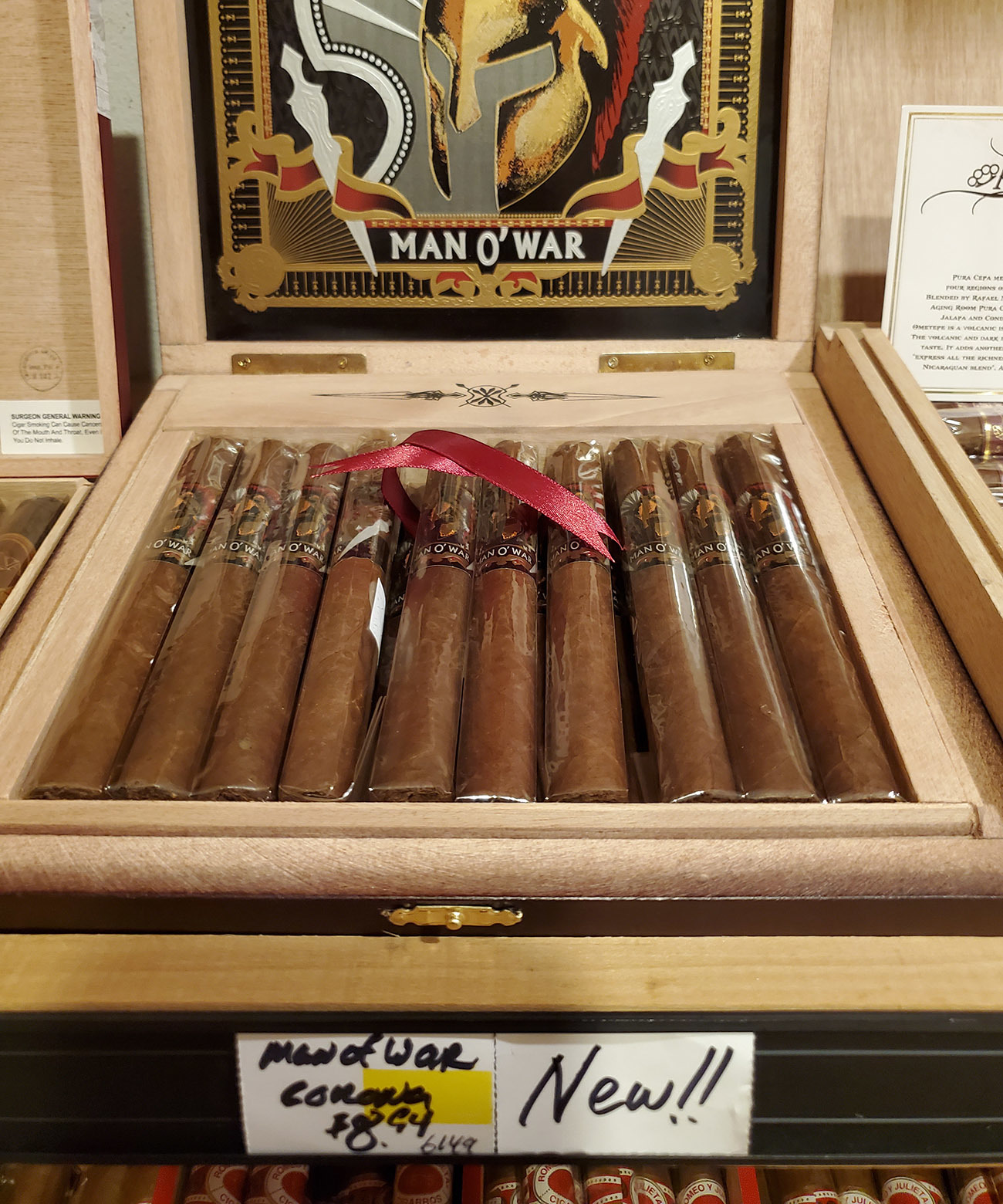 Macadoodles does variety like nobody else!
With more than 3,200 wines, 600 craft and imported beers, and 1,500 spirits, Macadoodles surely has something for everyone. Whether you're hosting a small get together or looking for a quiet night in with your date, Macadoodles has that perfect bottle for you!
Bourbon BBQ pulled pork totchos
Ingredients:
3 – 4 lb boneless pork butt, cubed
1 medium onion, diced3 cloves garlic, minced
1/2 cup bourbon
1 18 ounce bottle off BBQ sauce, we recommend KC Masterpiece Original Barbecue Sauce
2 cups cole slaw mix
1 tablespoon olive oil
2 tablespoons apple cider vinegar
1 tablespoon sugar
1 garlic clove, minced
2.5 lbs sweet potato tater tots
1.5 cup shredded Monterey jack cheese
cilantro (optional)

Directions:
In a slow cooker combine pork, onion, garlic, bourbon and BBQ sauce. Set to LOW for 8 hours or HIGH for 4 hours. After it's cooked, using a spoon, stir pork until broken up. You can also press the pork with the back of a fork or separate by hand
Combine slaw mix, olive oil, vinegar, sugar and garlic in a bowl, toss until well combined. Set aside.
Prepare tater tots according to package directions. Sprinkle warm tater tots with cheese and place in the oven for about a minute to let the cheese melt. Top with desired amount of pork and slaw, garnish with cilantro. Serve immediately