Free Wine Tasting on July 6th!Come on in for a free wine tasting on July 6th at 7 p.m. courtesy of Mr. Langman of Langman Estate Winery. 
There will also be free appetizers!!Macadoodles does conveniencelike nobody else!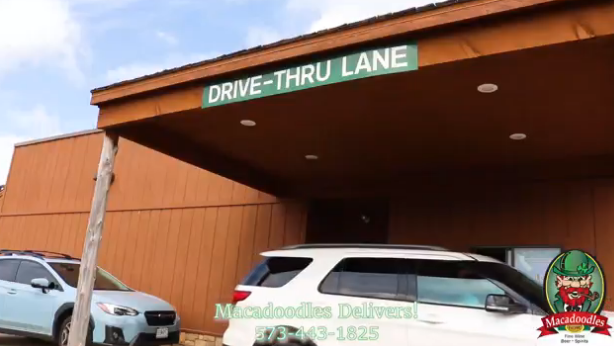 Talk advantage of our curbside pickup, speedy drive-thru or home delivery today! Experience our world-class customer service and our unmatched selection at unbeatable prices!
This Week's Specials
*Prices good for a limited time. Tax not included.  
For a complete list, visit Macadoodles on Facebook.  

PICK OF THE WEEK
TX Blended whiskey, 750ml – $25.98 (save $12)
SPIRITS
Jameson Irish whiskey, 750ml – $22.98
Maker's Mark, 1.75L – $47.98
Maker's Mark, 750 ml – $23.98
Wild Turkey 101 whiskey, 1.75L – $39.98
Weston Sun vodka, 1.75L – $14.98 (save $5.00)
Jack Daniel's Tennessee whiskey, 750ml – $19.98
Jack Daniel's Tennessee whiskey, 1.75L – $39.98
Basil Hayden Kentucky bourbon, 750 ml – $32.98 (save $11.00)
  SKYY vodka, 1.75L – $19.98
TX Texas Straight bourbon, 750ml – $33.98 (save $12)   
WINES
Matua sauvignon blanc – $9.72
Sur de Los Andes malbec- 91 points – $9.72
Dark Horse pinot grigio- $6.98
Kim Crawford sauvignon blanc- $13.98
Bogle red zinfandel -$7.98
Josh sauvignon blanc – 90 points – $10.98
Nave Sur verdejo- $8.33 
Laya red blend- 92 points – $7.98
Clay Shannon chardonnay- 90 points – $11.98
Shannon Ridge petite sirah- 91 points – $8.98
Noble Vines 337 cabernet- $9.98
FEATURED WINE:
Train Station cabernet – 90 Points – $19.98 (Save $20) 
Take an additional 10% off these prices when you buy at least six bottles of wine any day of the week.
Take 15% off on Tuesdays!

Cranberry Orange Mimosas 
Yield: 12 servings  
Ingredients:
2 cups fresh or frozen cranberries
3 cups orange juice
2 tablespoons lemon juice
3 bottles (750 milliliters each) champagne, chilled
Fresh mint leaves
Directions:
Place cranberries and 1 cup orange juice in a blender, cover and  
     process until pureed.
Scrape down the sides of jar with rubber spatula, as needed.
Add lemon juice and remaining orange juice; cover and process until blended.
Pour 1/3 cup cranberry mixture into each champagne flute or wine glass.
Top with 3/4 cup champagne 
Serve with mint. 
*Recipe courtesy of Taste of Home