We have the perfect wine for your Thanksgiving dinner!
Thanksgiving is just around the corner, and Macadoodles has deals on the perfect wines for your holiday meal! Ask our wine experts for guidance on the perfect pairings!
We have gifts for
the holiday season!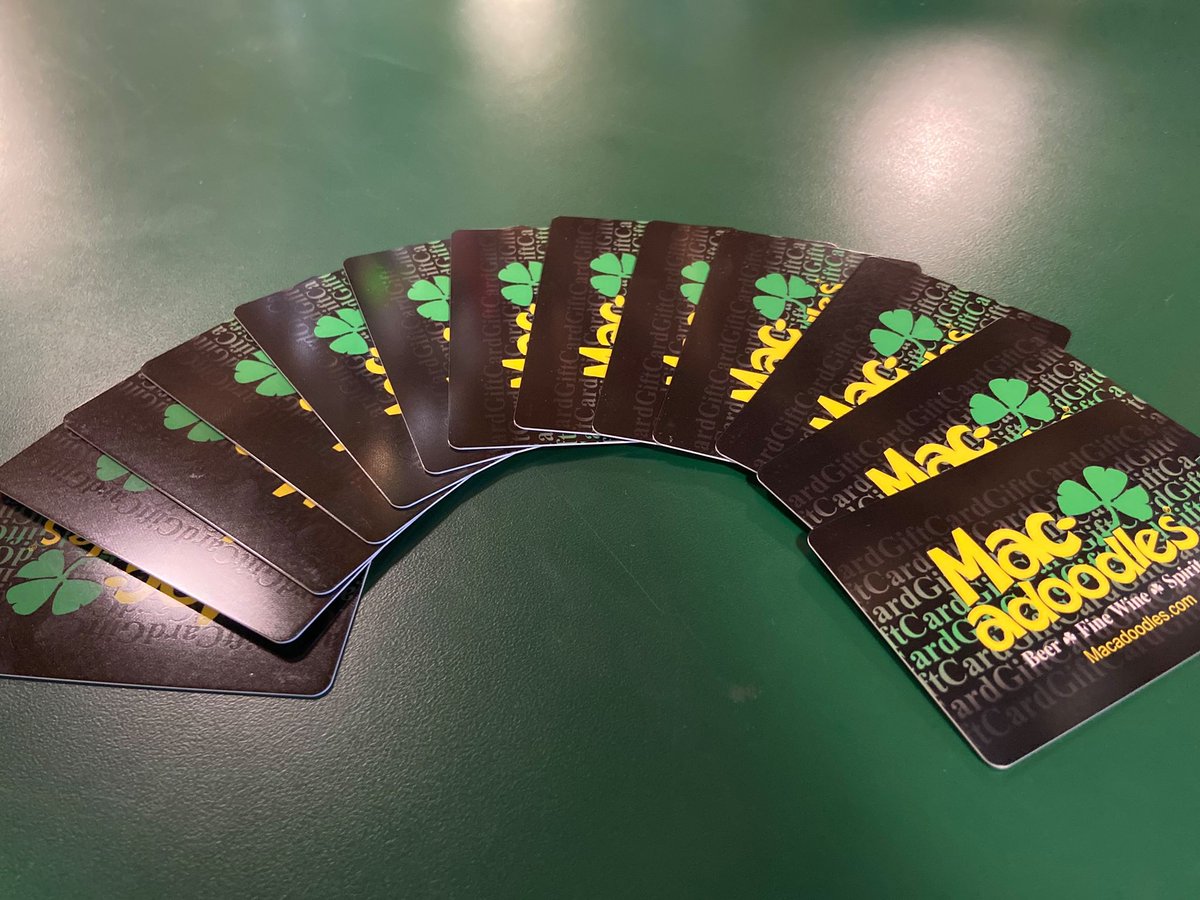 This holiday season, give your friends and loved ones the gift of loud storytelling and impromptu dancing to 80's Spotify playlists.
Macadoodles gift cards are available now!
Tuesday, November 23rd's wine club has been cancelled…
…But don't wait to sign up for our new special wine event!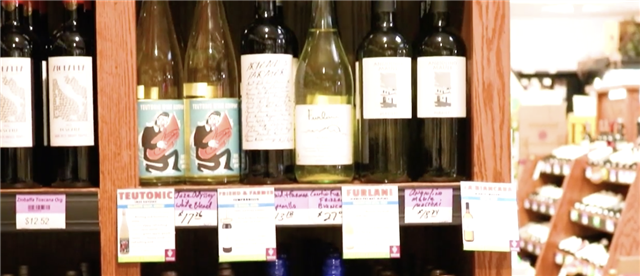 Featuring wine owner and maker Kate Arnold, don't miss this free event on Friday, December 3rd at 7 p.m. There will be free appetizers from Barred Owl restaurant!
This Week's Specials
*Prices good for a limited time. Tax not included.
For a complete list, visit Macadoodles on Facebook.


WINES

Gnarly Head cabernet- $7.98
Apothic Red- $8.98
Menage A Trois red blend- $7.98
Kendall Jackson chardonnay- $11.98
Simi chardonnay- $14.98
19 Crimes assorted varietals- $7.98
Noble Vines 337 cabernet- $9.98
Zac Brown cabernet- $14.98
Folie A Deaux cabernet- $15.58
Kim Crawford sauvignon blanc- $13.98

FEATURED WINE:
Trivento Golden Reserve malbec – $21.96
Lively red fruits and silky tannins.
Pair with a grilled ribeye.


Be sure to check out our huge French Wines sale!


PICK OF THE WEEK
Aviation gin – $13.98 (save $15.00)

SPIRITS
Tito's 1.75 – $29.98 (save $4.00)
Svedka vodka 1.75 – $18.98 (save $4.00)
Jim Beam 1.75 – $25.98 (save $4.00)
Jameson 1.75 – $39.98 (save $6.00)
Jameson 750 – $ 22.98 (save $4.00)
Jose Cuervo marg 1.75 – $16.98
Grey Goose 750 – $26.98 (save $4.00)
Wild Turkey 1.75 – $39.98 (save $10.00)
Maker's Mark 1.75 – $47.98 (save $6.00)
Maker's Mark 750 – $23.98 (save $4.00)
Jack Daniels 1.75 – $39.98 (save $5.00)
Jack Daniels 750- $19.98 (save $3.00)


Grinch Punch
Yield: 12 servings
Ingredients:
1 packet Kool-Aid Lemon Lime Mix
4 cups water
4 cups ice
4 cups lemon-lime soda
2 cups pineapple juice
2 cups vodka
1 cup ginger ale
Lime wedges
Red sanding sugar

Directions:
In a large pitcher combine Kool-Aid and water.
In a large punch bowl combine ice, Kool-Aid, soda, pineapple juice, vodka and ginger ale.
Use lime wedge to rim glasses and drip in sanding sugar to coat.
Pour punch into glasses and serve.

*Recipe courtesy of Delish