Nobody Delivers Like Macadoodles!
This Week's Specials
*Prices good for a limited time. Tax not included.
For a complete list, visit Macadoodles on Facebook.
PICK OF THE WEEK
TX Blended whiskey, 750ml – $25.98 (save $12)
SPIRITS
SKYY vodka, 1.75L – $19.98
Jameson Irish whiskey, 750ml – $22.98
TX Texas Straight bourbon, 750ml – $33.98 (save $12)
Wild Turkey 101 whiskey, 1.75L – $39.98
Basil Hayden Kentucky bourbon, 750ml – $32.98 (save $11.00)
Jack Daniel's Tennessee whiskey, 750ml – $19.98
Jack Daniel's Tennessee whiskey, 1.75L – $39.98
Weston Sun vodka, 1.75L – $14.98 (save $5.00)
Maker's Mark, 1.75L – $47.98
Maker's Mark, 750 ml – $23.98
WINES
Cs cabernet – $15.98
JaM Cellars Butter chardonnay – $14.98
Dreaming Tree cabernet – $12.98
Simi chardonnay – $14.98
19 Crimes cabernet – $7.98
Angeline pinot noir – $9.72
H3 cabernet – $9.98
Seaglass pinot noir – $8.98
Chateau Ste. Michelle merlot – $12.98
La Crema pinot noir – $19.98
Cavit pinot grigio, 1.5L – $9.98
Shannon Ridge petite sirah – $8.98
FEATURED WINE:
Meiomi Chardonnay – $11.98
Layers of pineapple stonefruit and lemon peel. Pair this with grilled chicken breast and corn on the cob.
Check out our 50% off wines! Take an additional 10% off these prices when you buy at least six bottles of wine any day of the week. Take 15% off on Tuesdays!
CIGAR FEATURES:
Check out our selections from the top 25 cigars of the year!
1. Aging Room Quattro – $11.98 a stick, 96 pts!
8. Olivia V series Churchill – $16.33 a stick, 95 pts!
9. Rocky Patel Number 6 – $10.38 a stick, 95 pts!
12. Ashton VSG – $19.92 a stick, 94 pts!
15. La Aroma de Cuba – $10.32 a stick, 94 pts!
19. Placencia Cosecha 146 – $14.98 a stick, 93 pts!
Don't forget Cigar Thursday; buy any 6 cigars, mix and match, and receive 15% off!
St. Paddy's Day Special – March 17 10% off any bottle, can or box of wine and any wine accessory! ALL DAY LONG!
When it's time for your perfect event, Macadoodles always delivers!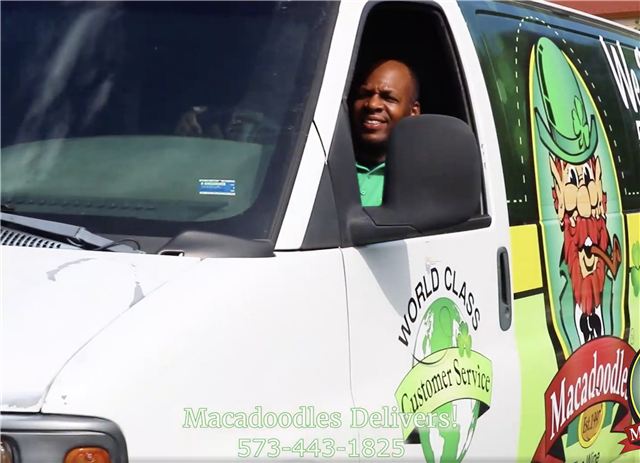 Macadoodles provides unmatched selection at unbeatable prices! No matter the occasion, Macadoodles has what you need and more. Come by and experience our world class service. Who does events like no one else? Macadoodles does!
Grilled Tequila-Lime Shrimp
Ingredients:
2 tablespoons lime juice
2 tablespoons tequila
1/4 cup olive oil
1 pinch garlic salt
1 pinch ground cumin
ground black pepper, to taste
1 pound large shrimp, peeled and deveined
1 large lime, quartered
6 (10 inch) wooden skewers
Directions: Whisk together the lime juice, tequila, olive oil, garlic salt, cumin and black pepper in a bowl until well blended. Pour into large resealable plastic bag; add the shrimp, seal bag and turn to coat evenly.
Refrigerate one to four hours before grilling.
Soak skewers in water for thirty minutes to prevent burning.
Preheat outdoor grill for medium-high heat. Lightly oil grill grate and place grate about four inches from heat source.
Drain and discard marinade from shrimp. Thread shrimp onto prepared skewers, five or six per skewer.
Cook, uncovered, on preheated grill until shrimp turn pink, turning once, from five to seven minutes.
Serve with lime wedges for garnish.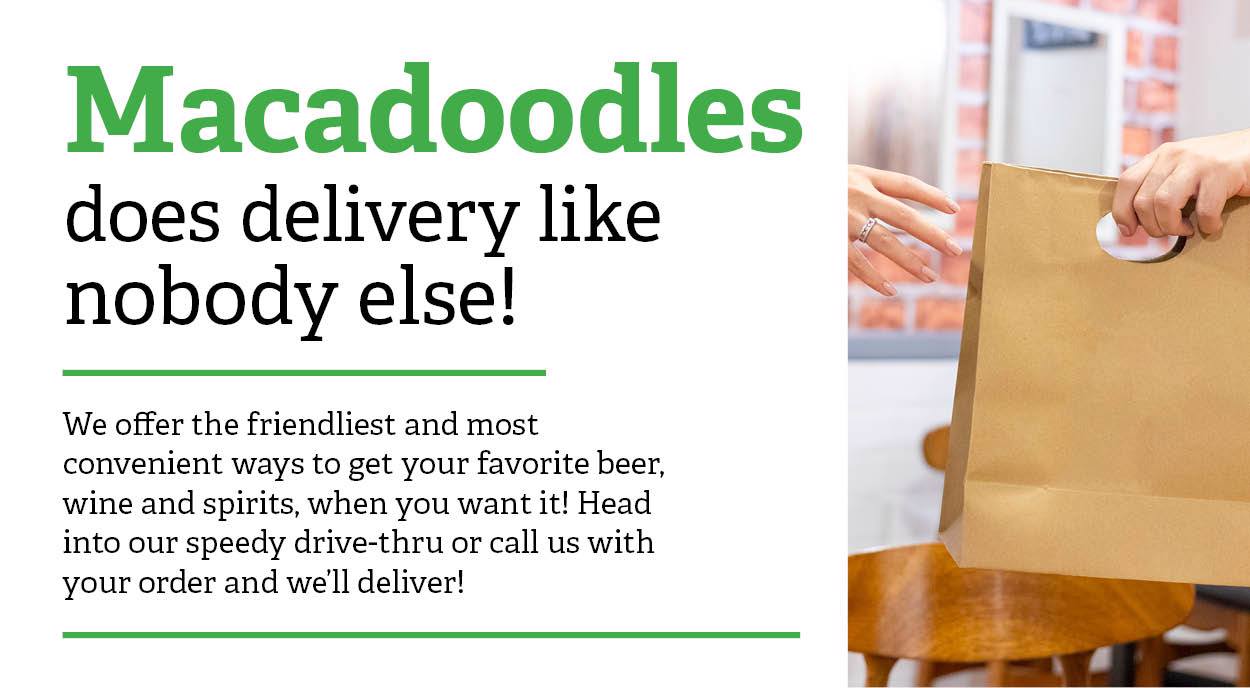 We want to know more about you and the products you love. Telling us about what you like will help us get you the best deals and access to new products.