Nobody Does Events Like Macadoodles!
This Week's Specials*Prices good for a limited time. Tax not included.
For a complete list, visit Macadoodles on Facebook.

PICK OF THE WEEK
TX Blended whiskey, 750ml – $29.98 (save $6)

SPIRITS
SKYY vodka, 1.75L – $19.98
Knappogue 12-year Irish whiskey – $38.98 (save $4)
American Anthem vodka – 750ml – $5.49 (save $9)
Wild Turkey 101 whiskey, 1.75L – $39.98 (save $10)
Deep Eddy vodka, 1.75L – $23.98 (save $4)
TX Texas Straight bourbon, 750ml – $39.98 (save $6)

WINES
Greg Norman Estates cabernet merlot – $6.98
Kendall Jackson chardonnay – $10.98
Sterling Vintners Collection red blend – $7.98
La Vieille Ferme rose – $6.98
Columbia Crest H3 cabernet – $9.98
Quenoc assorted varietals – $5.82
Barefoot four-packs – $3.98
Schmitt Söhne glühwein – $6.78
Gnarly Head cabernet – $7.98
Parducci True Grit petite sirah – $14.98
FEATURED WINE
Louis Martini cabernet – $15.98
This wine has flavors of dense red berries, chocolate, some clove spice and toffee.
Pair this wine with a t-bone steak with garlic mashed potatoes and spring veggies.
Take an additional 10% off these prices when you buy at least sixbottles of wine any day of the week. Take 15% off on Tuesdays!
Macadoodles does events like nobody else!
Planning a wedding or an event? Choosing how to handle the adult beverages can be a major hassle. But not at Macadoodles! Macadoodles will help you with the planning, provide the bartender and relieve your stress! Check it out and get on the calendar!

EVENT VIDEO

Slow Cooker Thanksgiving SangriaIngredients (yields 2 cocktails):  
2 bottles Spanish Rioja (or another dry, light-bodied red wine)
1 cup brandy
1 cup cranberry juice
1 cup simple syrup
1 orange sliced
1 cup fresh cranberries
4-5 cinnamon sticks (plus more for garnish)
1 teaspoon whole peppercorns (in a sachet)

Directions:
Add the wine, brandy, cranberry juice, simple syrup, orange slices, cranberries, cinnamon sticks, and whole peppercorns to your slow cooker. Stir to combine.Set the temperature to high and cook for one hour. Then, set to low and keep warm for up to 5 hours.Serve in insulated mugs and garnish each with a cinnamon stick.

Interesting articles
Food and Wine: The Best Wines to Go With Turkey
Delish: Budweiser Is Coming Out With 4 Limited-Edition Cans For The Holidays And They're Honestly Gorgeous
The Mercury News: Beer pairings for your Thanksgiving dinner at home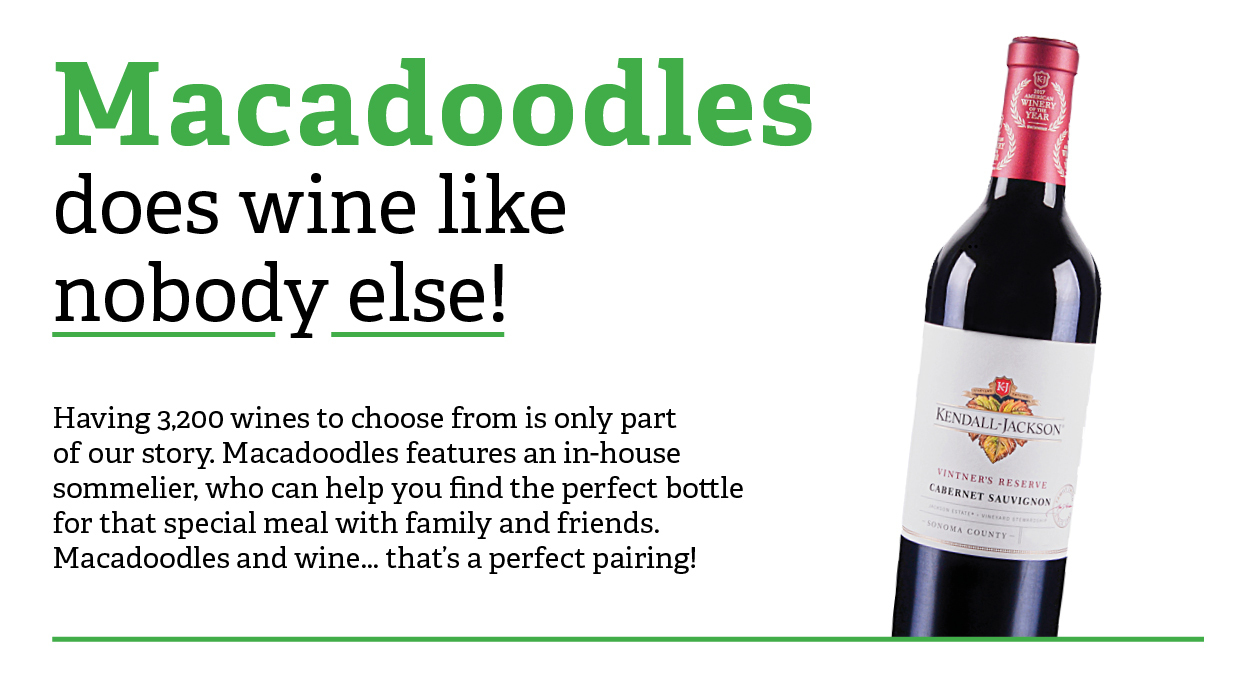 We want to know more about you and the products you love. Telling us about what you like will help us get you the best deals and access to new products.