Nobody Does Rum Like Macadoodles!
Are you ready forInternational Rum Day?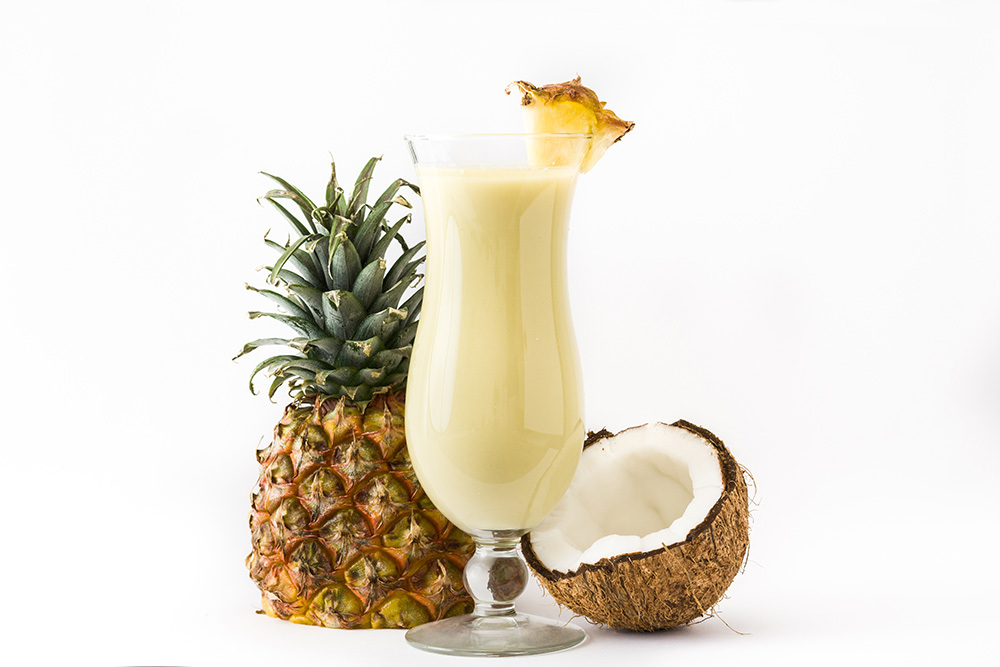 With more than 1,500 spirits in stock, Macadoodles has a rum for everyone's taste. Stop in and pick up a bottle (or have it delivered) to celebrate International Rum Day on Sunday, August 16.  

Macadoodles offers a wide range of light, gold, spiced and dark rums including Captain Morgan, Bacardi, Parrot Bay and Cruzan. The lighter rums (white, blanco or silver) are milder in flavor, while the darker varieties have been distilled for longer periods of time and have caramel or molasses undertones. Spiced rums continue to grow in popularity, thanks to infusions of cinnamon, anise, rosemary, nutmeg, cherries and almonds, among others.
This Week's Specials*Prices good for a limited time. Tax not included.  
For a complete list, visit Macadoodles on Facebook.  

PICK OF THE WEEK  
Western Son vodka – 1.75L – $14.98 (save $3)
SPIRITSAmerican Anthem vodka, 750ml – $5.49 (save $9)American Anthem vodka, 1.75L  – $ 9.98 (save $9)Jose Cuervo 40th Anniversary tequila, 750ml – $15.98  Macadoodles Vodka, 1.75L – $9.98 Jack Daniel's Tennessee whiskey, 1.75L – $39.98Jack Daniel's Tennessee whiskey, 750ml – $19.98

WINES 
Featured wine:Clos du Bois chardonnay $7.98  
This wine offers bright fresh flavors of apple and pear with hints of butter and toasty oak. Pair this wine with your favorite pasta with cream sauce, fish or chicken dishes! Guenoc sauvignon blanc – $5.82Beringer pinot noir – $6.98ONEHOPE pinot noir – $9.98Aveleda vinho verde – $6.98Simi chardonnay – $12.98Kim Crawford sauvignon blanc – $13.98Whitehaven sauvignon blanc – $12.98Cycles Gladiator cabernet – $8.98JaM Cellars Butter chardonnay – $14.98Noble Vines 337 cabernet – $9.98
Take an additional 10% off these prices when you buy at least sixbottles any day of the week. Take 15% off on Tuesdays!Get your day going with a BANG!


If you're looking for something to fuel your next workout or hike, and you want sustained energy, as well as peak mental and physical performance, Macadoodles has a special price on BANG Energy Drinks. Get a 12-pack case for only $19.98.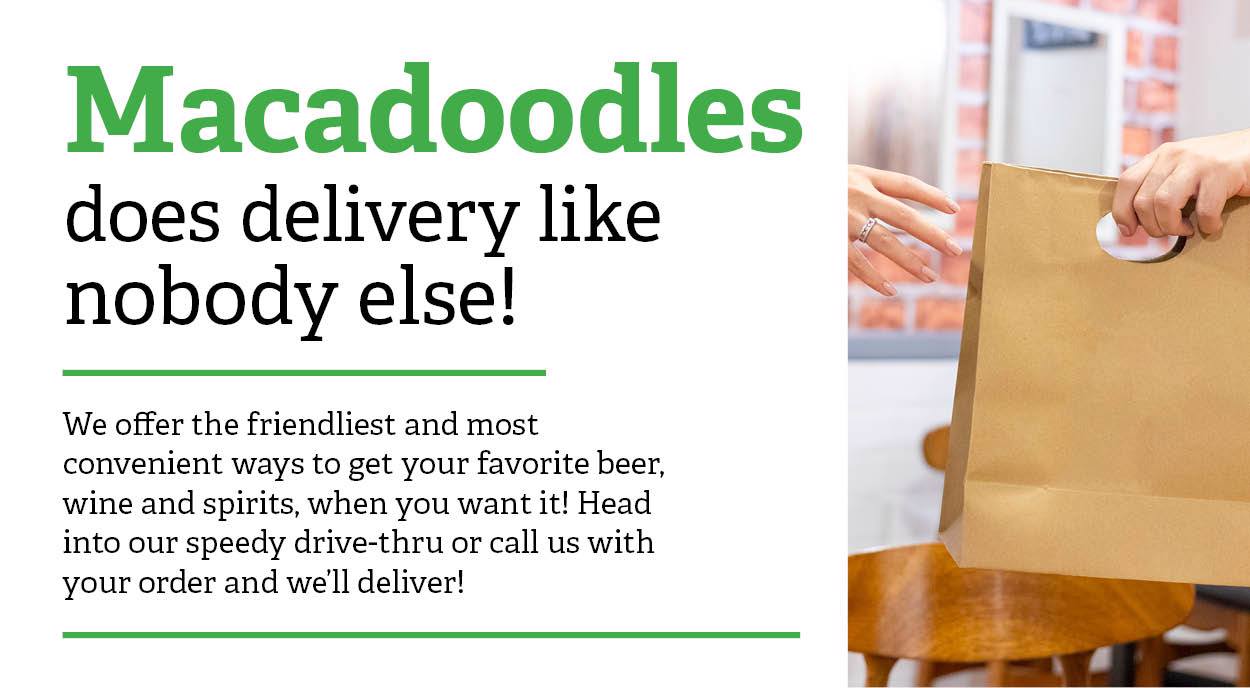 We want to know more about you and the products you love. Telling us about what you like will help us get you the best deals and access to new products.