Nobody Does Summer Wines Like Macadoodles!
Macadoodles has everything you need for International Beer Day!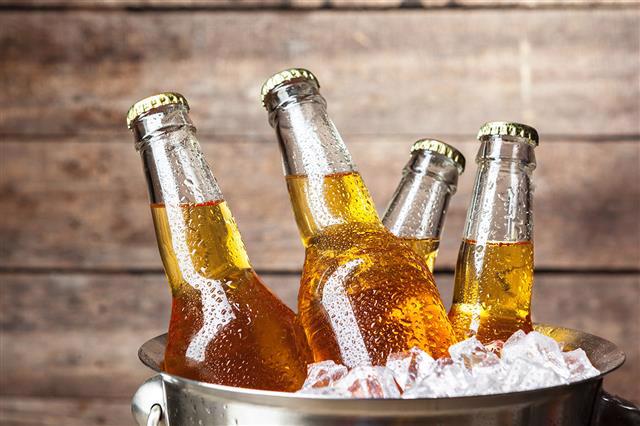 Macadoodles is stocked with more than 600 craft and imported beers — just in time to celebrate International Beer Day on Friday, August 7th. Stop by the store for your favorite beers or have them delivered to your front door. Macadoodles does beer… and delivery like nobody else!
What is International Beer Day?
Founded in 2007 in Santa Cruz, California, International Beer Day has spread to more than 80 countries worldwide. International Beer Day has three declared purposes:To gather with friends and enjoy the taste of beer; To celebrate those responsible for brewing and serving beer; To unite the world under the banner of beer, by celebrating the beers of all nations together on a single day.
This Week's Specials*Prices good for a limited time. Tax not included.
For a complete list, visit Macadoodles on Facebook.
PICK OF THE WEEK
Macadoodles vodka, 1.75L – $9.98
SPIRITS
Old Bardstown bourbon – $17.92 (save $8)
Wayne Gretzky No. 99 whisky – $29.98 (save $9)
Luksusowa vodka, 1.75L – $12.98 (save $11)
Western Son vodka, 1.75 – $14.98
Grand Marnier Cuvee Louis Alexandre – $55.98 (save $24)
Jack Daniel's Tennessee whiskey, 1.75L – $39.98
Maker's Mark whisky, 1.75L – $47.98
Maker's Mark whisky, 750ml – $22.98
Wild Turkey 101, 1.75L – $29.98
Clyde Mays Alabama Style whiskey – $42 (save $20)
WINES
Featured wine:Clos du Bois chardonnay $7.98
This wine offers bright fresh flavors of apple and pear with hints of butter and toasty oak. Pair this wine with your favorite pasta with cream sauce, fish or chicken dishes! Honoro Vera garnacha – $7.98 Noble Vines 337 cabernet – $9.98 Woodbridge assorted varietals – $4.48Simi chardonnay – $12.98Elsa Bianchi malbec – $8.98Parducci assorted varietals – $10.98Charles Smith Kung Fu Girl riesling – $10.48Mer Soleil pinot noir – $31.98Postmark cabernet – $27.22Apothic red blend – $7.98Dark Horse assorted varietals – $5.98
Take an additional 10% off these prices when you buy at least six bottlesany day of the week. Take an additional 15% off on Tuesdays!White wines of summer!Robert from Macadoodles suggests a nice and easywhite wine for those dog days of summer.Stop in soon and pick up a bottle… or six!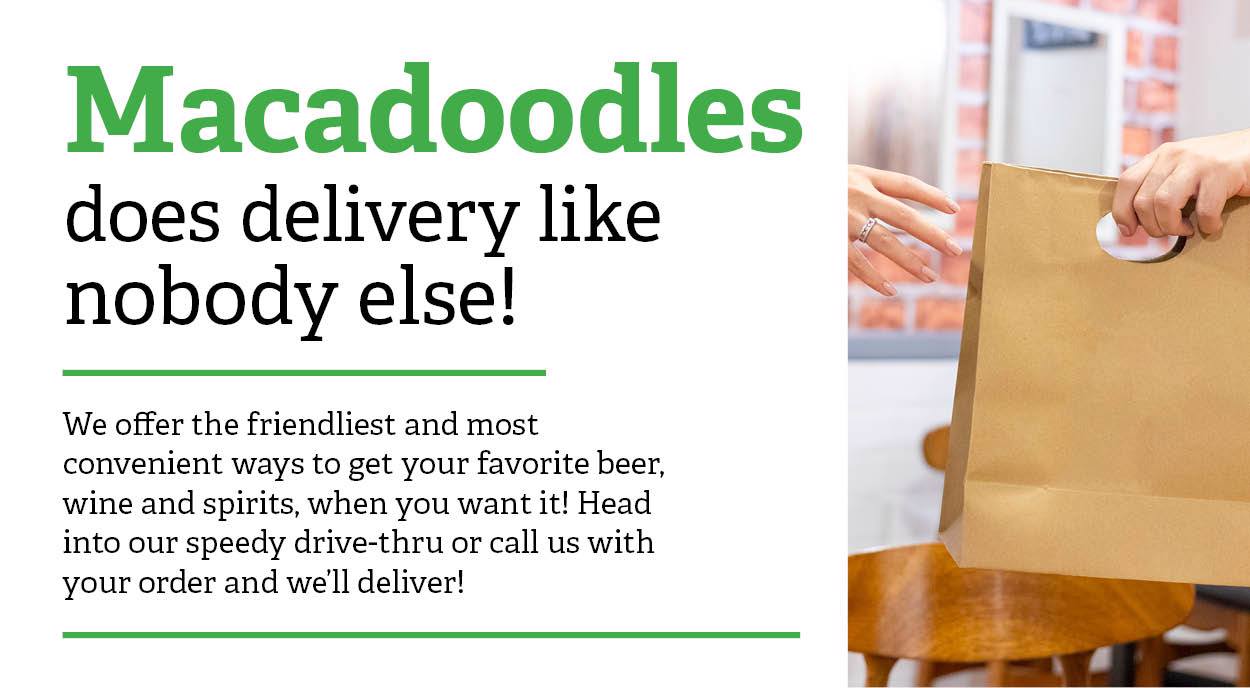 We want to know more about you and the products you love. Telling us about what you like will help us get you the best deals and access to new products.