Nobody Does Variety Like Macadoodles!
Who does variety like nobody else? Macadoodles does!
This Week's Specials
VIDEO

*Prices good for a limited time. Tax not included.  
For a complete list, visit Macadoodles on Facebook.  

PICK OF THE WEEK  
Macadoodles Vodka, 1.75L – $9.98

SPIRITS
Deep Eddy vodka, 1.75L – $23.98 (save $3)Malibu rum, 1.75L – $19.78 (save $4)Jesse James whiskey – $11.98Johnnie Walker A Song of Fire scotch – $15.98Jack Daniels Tennessee whiskey, 1.75L – $39.98  

WINES 19 Crimes assorted varietals – $7.98337 Noble Vines cabernet – $9.98Paparuda pinot grigio – $7.98Cs Substance cabernet – $15.98Dark Horse assorted varietals – $5.98CK Mondavi assorted varietals, 1.5L – $7.98Sterling Vineyards red blend – $7.98Clos du Bois chardonnay – $7.98Gundlach Bundschu mountain cuvee – $12.72Quenoc assorted varietals – $5.82 FEATURED WINE  
La Vieille Ferme rose – $6.98This wine features flavors of strawberries, melon, white flowers and cherries. Pair this delicious bottle with grilled halibut or roasted chicken!

Take an additional 10% off these prices when you buy at least sixbottles of wine any day of the week. Take 15% off on Tuesdays!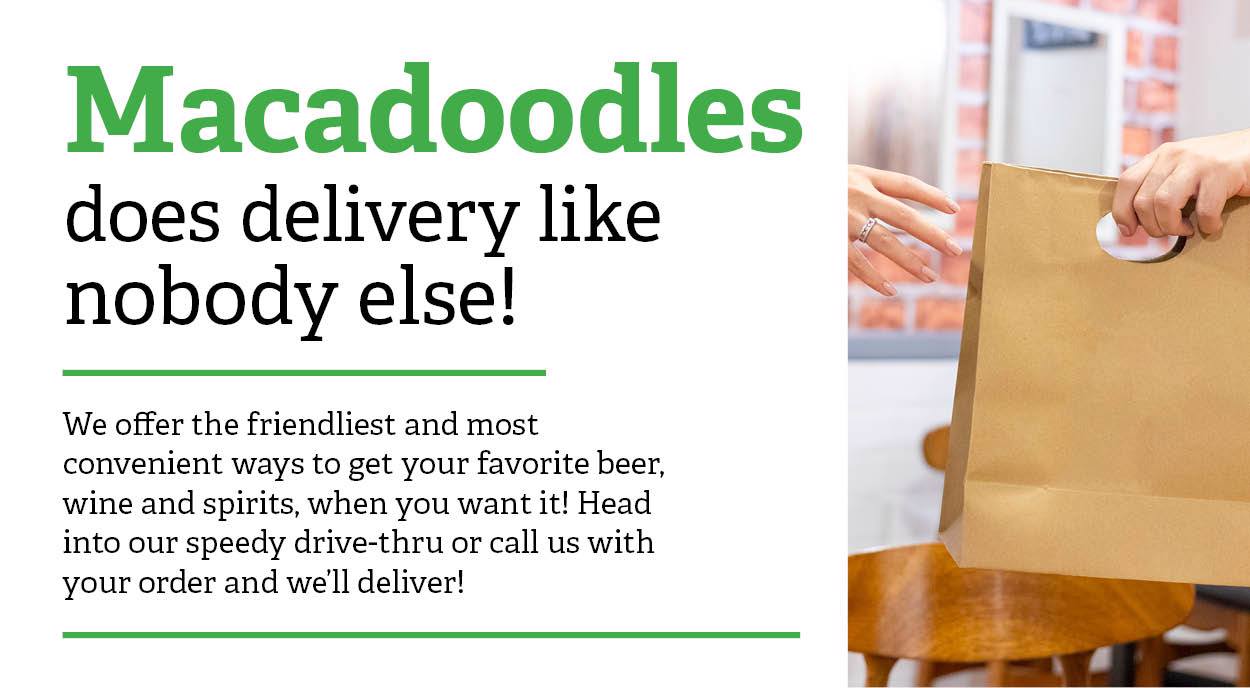 We want to know more about you and the products you love. Telling us about what you like will help us get you the best deals and access to new products.