Nobody Does Wine Like Macadoodles!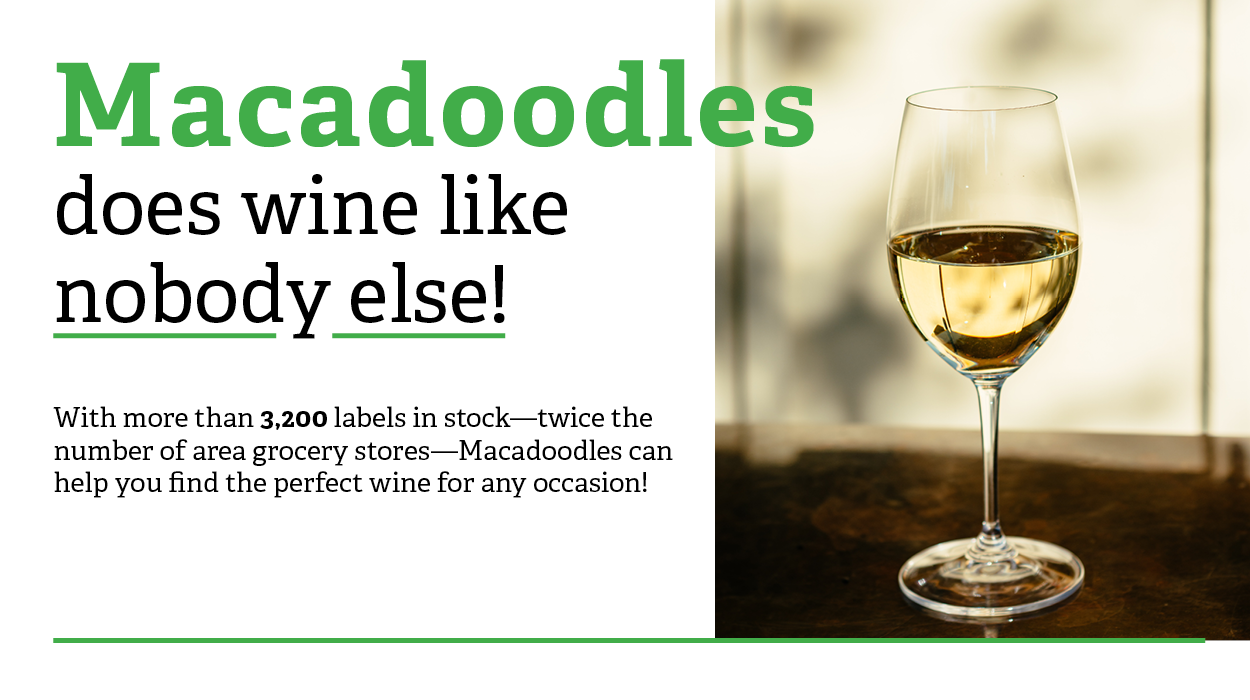 Thursday, May 11th at 7 p.m. We are having a special guest speaker from Gerard Bertrand.
We will be sampling some amazing wines. Don't miss this event! Totally FREE.
Tuesday, May 18th at 7 p.m. Sample 6 different wines while we teach you about them totally FREE!
*Prices good for a limited time. Tax not included.  
For a complete list, visit Macadoodles on Facebook.  
WINE SPECIALS
Stoneleigh sauvignon blanc $9.98 – save $6
Art of Earth riesling $10.42 – save $2
Francis Coppola pinot grigio $9.98 – save $4
Francis Coppola chardonnay $9.98 – save $4
Paparuda rose $7.28 – save $3
Lab rose $7.98 – save $2
Cupcake Prosecco $8.98 – save $3
Nobilo sauvignon blanc $9.98 – save $4
Thursday, May 4th buy any 6 cigars and receive an additional 15% off!
Meet Robert, Our Wine Sommelier.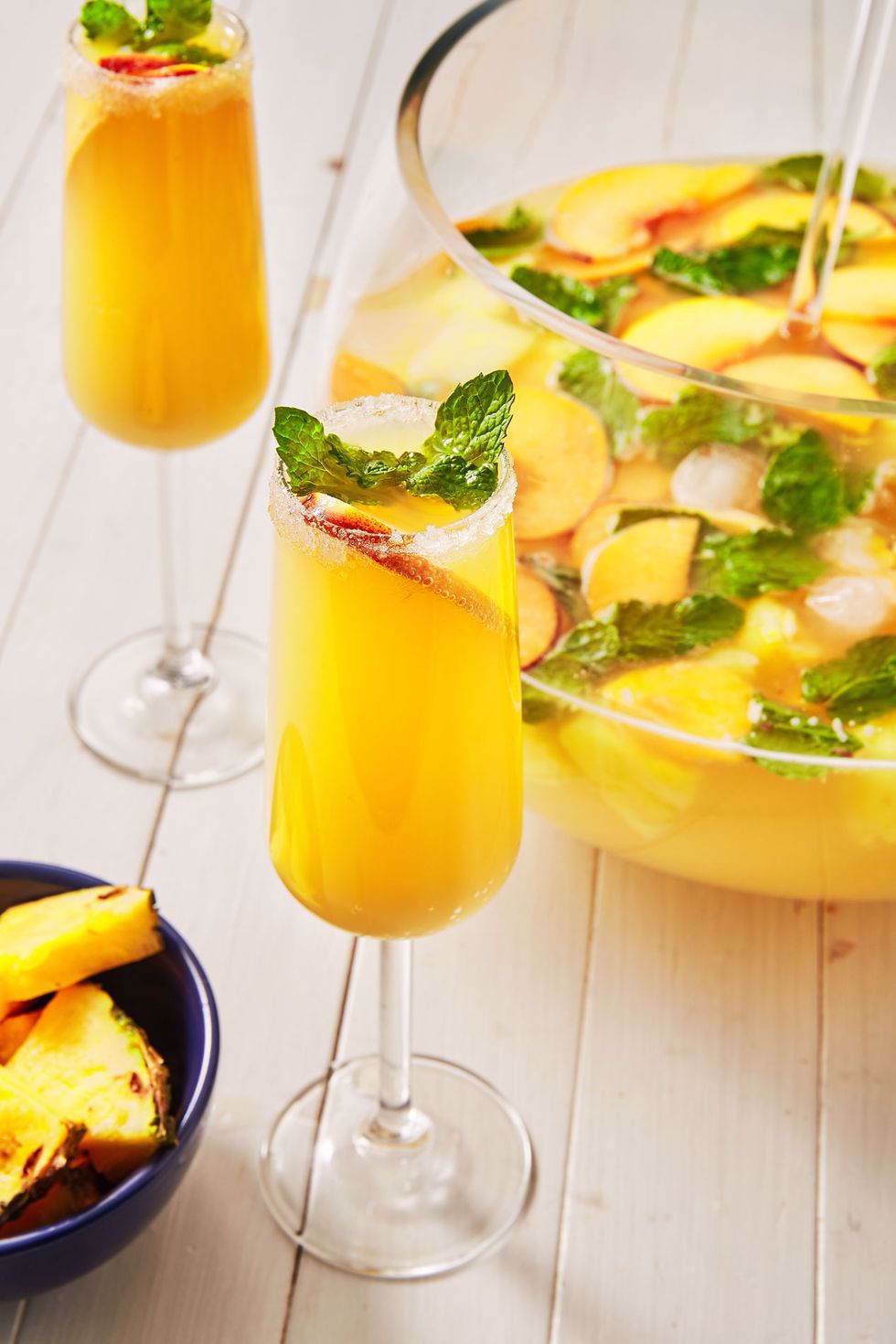 Recipe for the Prosecco Punch Cocktail
Yield:  
10 servings
Ingredients:
3 cups pineapple juice
3 cups seltzer water
1 bottle Prosecco
1 cup vanilla vodka
2 cups sliced pineapple
2 peaches, thinly sliced
1/4 cup fresh mint plus more for garnish
3 cups ice
10 pineapple wedges for garnish
1/3 cup granulated sugar
Instructions for the Prosecco Punch Cocktail
Combine pineapple juice, seltzer, Prosecco, vodka, pineapple slices, peaches, and mint into a punch bowl. 
Add ice and stir to combine.
Using a wedge of pineapple, wet the rim of your glasses. 
Dip rims in sugar, then fill glasses with punch.
Garnish with a wedge of pineapple and a sprig of mint.Enjoy!
*Recipe courtesy of delish.com
We want to know more about you and the products you love. Telling us about what you like will help us get you the best deals and access to new products.